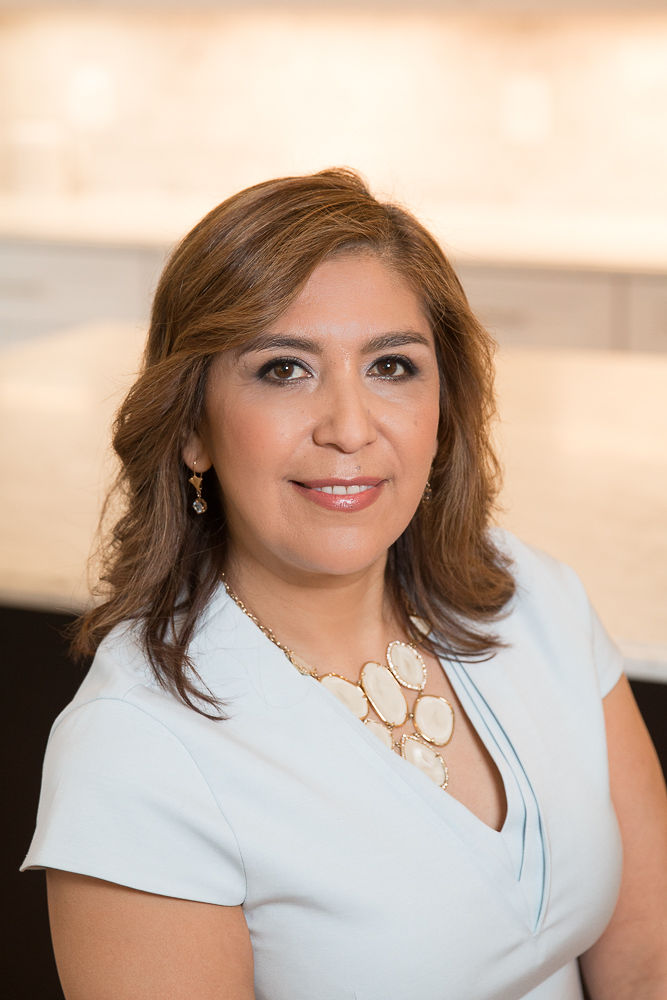 Multi-million dollar real estate agent, Lina McAuliffe, joined the industry in 2011. Her path into the business was influenced by her passion for home ownership, her company's success in the hardwood floor industry and her experience as a rental and commercial property owner.
Lina joined the Cox and Cox Group of Long and Foster in 2012 as an assistant and was promoted to sales within a year. It was not long before she was a multi-million dollar producer. Her achievements with the company include attracting the group's first Extraordinary Property and opening up the Maryland market.
Always an entrepreneur, Lina decided to establish her own real estate company, the McAuliffe Group, in 2016. As a D.C. native, Lina gives her clients a wealth of local knowledge and an extensive network of agents throughout the DMV region. She also brings decades of success in sales, marketing, negotiation and client relations. For those wishing to perfect their properties, Lina can recommend a wide variety of professionals including contractors, architects, hardwood flooring specialists, and interior designers.
"WE MADE AMERICA OUR HOME"
Lina was born in La Paz, Bolivia and moved to D.C. at age 5. Her family settled in the Dupont Circle neighborhood and delighted in the diversity and energy of their new home. In the years that followed, Lina attended John Quincy Adams Elementary School and eventually graduated from the Bell Multicultural High School.
Lina's passion for sales began at an early age. At just 13 she began selling Avon products door-to-door with her little sister in tow. In high school, Lina worked with the Ibero-American Chamber of Commerce, which inspired her to study international business and finance at the University of Maryland. She put herself through school with a combination of part-time jobs and innovative business ventures.
Like many first generation Americans, Lina places a high value on home ownership. The hard work and ingenuity she showed as a teen entrepreneur allowed her to help her parents buy their first home in Silver Spring. Achieving this milestone deepened her family's connection to their adopted country. In the years that followed, Lina bought her own home and invested in rental and commercial property in Bethesda and Georgetown.
PROFESSIONAL EXPERIENCE
After college, Lina's passion for fashion and knowledge of finance led her to manage a top-volume department for Nordstrom. Her impressive customer service skills and sales led to regular promotions, culminating in a position at the company's buying office, in which she was responsible buying for over $92 million of merchandise for the East Coast region. Lina's work at Nordstrom was extremely demanding and varied. She managed a sales staff of 20+ employees, mentored assistant managers and managers throughout the East Coast. She devised sales strategies and conducted marketing seminars to drive business and increase sales. She was also responsible for negotiating price points, client development, and staff training in product knowledge and marketing.
In recent years, she managed her family's business, Admiral Hardwood Floors, Inc. Between 1999 and 2011 the business expanded from one install crew to five and opened a Georgetown showroom with multiple sales staff. Lina's experience in marketing, sales, client relations and event planning helped grow sales tenfold.